Recap of the Trade Show Year 2022
After almost two years without any presence events, the trade shows of 2022 were a particular highlight for us. With a completely redesigned and more spacious booth concept, we visited many large and small, national and international events in recent months. In order to give an unadulterated account of all the great impressions, we just let our team members have their own say for this post.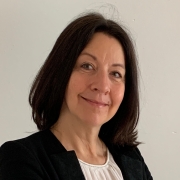 Birgit Distler
Clinical Consulting
GME | German Medical Engineering
"In September, the EADV congress finally came around again – this time in beautiful Milan! We were eagerly awaiting the first day of the event: How busy would the show be and which of our products would generate the most interest? In addition to our new laser platform system FlexSys, we also brought our popular daylight PDT lamp MultiLite, which we presented for the first time to an international audience. What followed were three days of intensive discussions and exciting exchanges of experience with customers, key opinion leaders and our international retailers. The response to the products presented was immense! The evenings were spent enjoying and relaxing in Milan's ristorantes with delicious pasta, cheese and wine."
"Paris is always worth a visit! So it was even better that this year we had the chance to introduce an international professional audience to our PDT system MultiLite at the Euro-PDT in this very metropolis. Interesting presentations and exciting discussions on the topic of photodynamic therapy as well as new personal contacts combined with the vibe that Paris offers during summer – truly unforgettable! I also especially enjoyed the meeting with Prof. Hans Christian Wulf. During the development of any PDT system, there is of course no way around the work of this PDT pioneer and getting to know him personally was therefore extremely fascinating."
Johanna Haas
Product Management & Clinical Consulting
GME | German Medical Engineering
Dietmar Bösl
Sales Representative
GME | German Medical Engineering
"This year, two events in particular were outstanding to me: firstly, DERM in Frankenthal in July, and secondly, FOBI in Munich in August. Both congresses offered me the great opportunity to introduce us to new customers as well as to meet up with existing customers and inform them about our products. For me, the platform system FlexSys and the new CO2 laser DotScan were in the spotlight, because both systems are absolutely unique on the market. From my point of view, the presentation of our company as a whole at both events was absolutely professional – right from the planning stage to the finished stand."
"This year I attended FOBI in Munich for the first time with our trade show team. At GME, among other things, I am responsible for congress organization and it was of course great to be able to experience the results of my efforts on site! During the event, I was particularly excited by the by the visitors' and customers' questions about our MultiLite. Of course, I know that the MultiLite is well received, but I really didn't expect such a strong interest in our PDT solution at FOBI. I also enjoyed the whole vibe of the trade show, including some fun experiences with my colleagues – I'll be happy to come back to the next FOBI in two years!"
Stephanie Groß
Internal Sales & Congress Organization
GME | German Medical Engineering
So much for our trade show recap! We would like to thank all team members for their contributions and, of course, all the visitors who made the trade show year so very memorable. We hope to be present again at many events next year – an overview of the already confirmed dates can be found here.